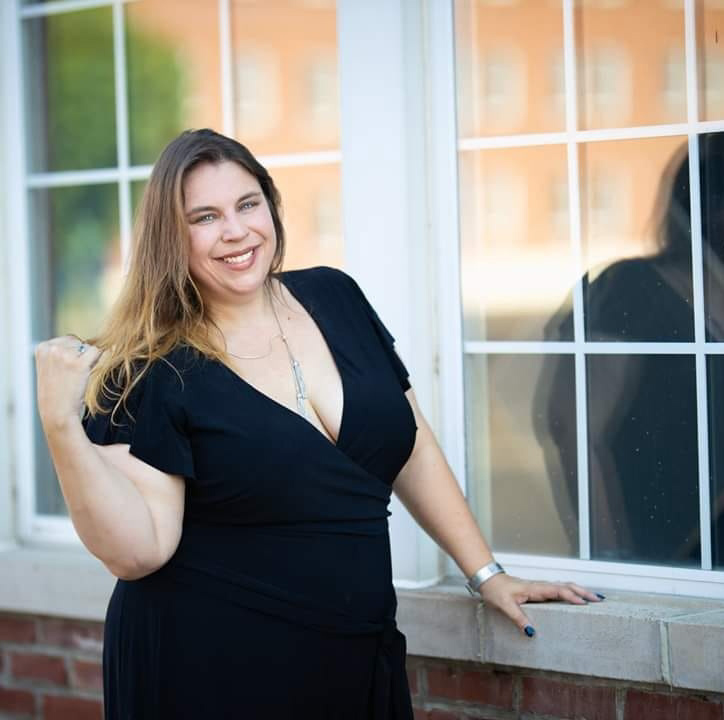 My name is Christie, an award winning and internationally published artist. I am the creative portraiture artist that is passionate about making other's dreams of lasting memories come true! I have a private and newly relocated studio at 195 W Wood Street, Tory, MO with an office suite a few doors down at 471 S Main Street. This is where you will find an experience that you can't find anywhere else. No lines, no crowded waiting rooms, no uncomfortable chairs, just stress-free fun, all while creating beautiful heirloom portraits of you and your family!
I offer an experience where I truly service the client even before the session to the point the amazing images are hung on your family home's walls. I become your friend, I build a relationship, I am silly and goofy and make your kids feel the experience and talk about the laughter and fun they had long after the session is over. Every fine art session comes with the option to use my client wardrobe from enchanted woodland fairies and knights to frilly fluffy maternity gowns to high end designer couture gowns for the little girls to become a princess in.
A big part of why I love photography and capturing these experiences for my clients, is that I grew up watching my mom always have a camera in hand. Every family moment, every bath, every birthday party, vacation, and almost a part of everyday life she had a film or Polaroid in hand capturing all the moments of our family. She always spent time putting together the old fashion albums and ensuring she had them in the living room to pull at any moment for viewing. To this day, I go to her living room and can find those very albums- those precious preserved moments of my life, my family's life together and all those posed and candid moments that bring back laughter and sometimes tears. This is a big reason why I love and so passionate about photography as I want to help my clients do the very thing I had as a child growing up and what I cherish so much now in my 40s and that is being able to look upon those memories that now I would have long forgotten. I don't want to see an amazing photoshoot just be a Facebook memory that pops up three years from now to look back on- I want to experience that session and those life memories every day with a keepsake product to look at!
Thank you again for taking the time to visit my website and considering me to capture your family's most precious memories.
So what do you say, will you come SMILE for me?
Let's chat, contact me below!
Thank you for your interest in my photography services. I will respond as soon as I can to your inquiry!
CHRISTIE COLVIN IS COMMITTED TO PROVIDING QUALITY SERVICES TO YOU AND THIS POLICY OUTLINES OUR ONGOING OBLIGATIONS TO YOU IN RESPECT OF HOW WE MANAGE YOUR PERSONAL INFORMATION.
We have adopted the Privacy Principles (PPs) contained in the Privacy Act 1988 (Cth) (the Privacy Act). The NPPs govern the way in which we collect, use, disclose, store, secure and dispose of your Personal Information.

WHAT IS PERSONAL INFORMATION AND WHY DO WE COLLECT IT?
Personal Information is information or an opinion that identifies an individual. Examples of Personal Information we collect include: names, addresses, email addresses, and phone. Minor children information (age, gender, name, and clothing size) may also be collected when it comes to a model call application and/or to better prepare/plan for a particular style of photography session. Clothing size will only be asked for and used if planning a couture/fine art photography session, whereas the STUDIO is providing the wardrobe.
This Personal Information is obtained in many ways including interviews, correspondence, by telephone, by email, via our website, from your website, from media and publications, from other publicly available sources, from cookies and from third parties. We don't guarantee website links or policy of authorized third parties.
We collect your Personal Information for the primary purpose of providing our services to you, providing information to our clients and marketing. We may also use your Personal Information for secondary purposes closely related to the primary purpose, in circumstances where you would reasonably expect such use or disclosure. You may unsubscribe from our mailing/marketing lists at any time by contacting us in writing.
When we collect Personal Information we will, where appropriate and where possible, explain to you why we are collecting the information and how we plan to use it.
Sensitive information is defined in the Privacy Act to include information or opinion about such things as an individual's racial or ethnic origin, political opinions, membership of a political association, religious or philosophical beliefs, membership of a trade union or other professional body, criminal record or health information.
Sensitive information will be used by us only:
•           For the primary purpose for which it was obtained
•           For a secondary purpose that is directly related to the primary purpose
•           With your consent; or where required or authorized by law.
Where reasonable and practicable to do so, we will collect your Personal Information only from you. However, in some circumstances we may be provided with information by third parties. In such a case we will take reasonable steps to ensure that you are made aware of the information provided to us by the third party.
DISCLOSURE OF PERSONAL INFORMATION
Your Personal Information may be disclosed in a number of circumstances including the following:
•           Third parties where you consent to the use or disclosure; and
•           Where required or authorized by law.
SECURITY OF PERSONAL INFORMATION
Your Personal Information is stored in a manner that reasonably protects it from misuse and loss and from unauthorized access, modification or disclosure.
When your Personal Information is no longer needed for the purpose for which it was obtained, we will take reasonable steps to destroy or permanently de-identify your Personal Information. However, most of the Personal Information is or will be stored in client files which will be kept by us for a minimum of 2 years.
ACCESS TO YOUR PERSONAL INFORMATION
You may access the Personal Information we hold about you and to update and/or correct it, subject to certain exceptions. If you wish to access your Personal Information, please contact us in writing.

In order to protect your Personal Information, we may require identification from you before releasing the requested information.
MAINTAINING THE QUALITY OF YOUR PERSONAL INFORMATION
It is important to us that your Personal Information is up to date. We will take reasonable steps to make sure that your Personal Information is accurate, complete and up-to-date. If you find that the information we have is not up to date or is inaccurate, please advise us as soon as practicable so we can update our records and ensure we can continue to provide quality services to you.
This Policy may change from time to time and is available on our website.
PRIVACY POLICY COMPLAINTS AND ENQUIRIES
If you have any queries or complaints about our Privacy Policy please contact us at:
Christie Colvin Photography

info@christiecolvinphotography.com